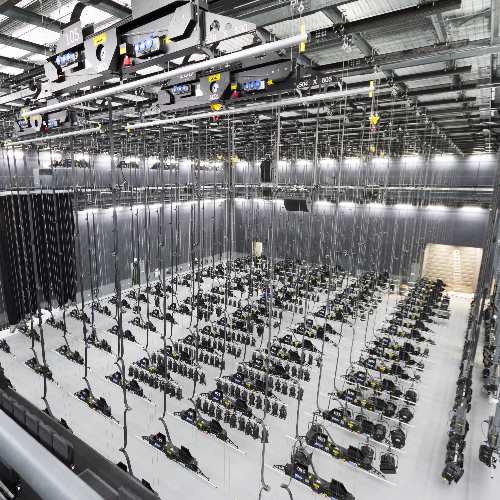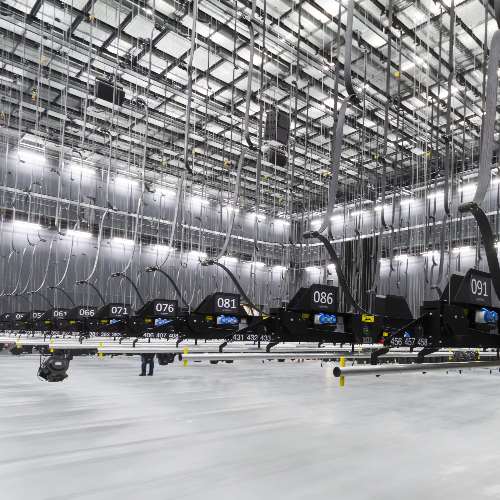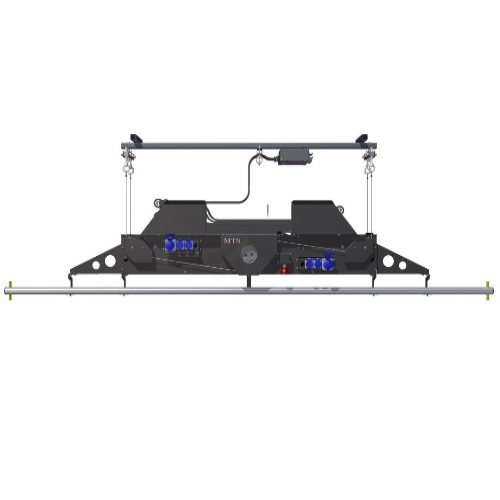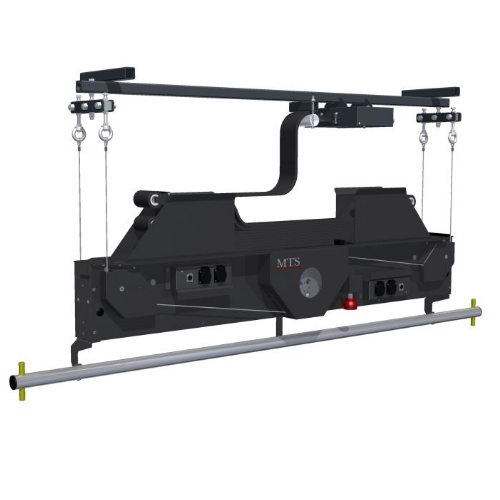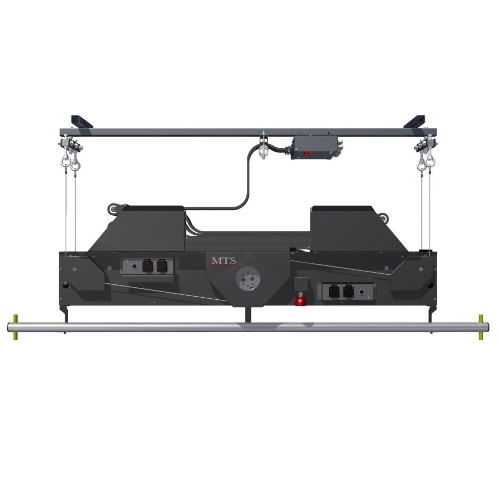 Selfclimbing studio lighting hoist  – SC 1000 B
Item No. 318101
The Selfclimber Hoist with bobbin winding
The MTS hoist with bobbin winding allows safe, flexible and economical lighting suspension in the studio and on stage. The motor unit is housed in the movable part of the lifting device, which ensures a quick and uncomplicated maintanence.
An R 48 tube profile is used as standard for load and / or headlight pick-up. 4 steel cables with a diameter of 5.0 mm are used as support. The luminaire hanger has extensive safety devices such as slack rope, cable break, as well as limit switches and emergency limit switches for the position at the top and at the bottom of the motor gear unit. The overload setting as well as all other service settings are easily adjustable from the outside.
The network connections and data lines for the lamps are fitted according to customer requirements. The control is designed as standard for wall control stations, infrared or radio remote control by means of hand transmitters.
The lifting devices from MTS – Media Technical System comply with the relevant safety regulations DGUV regulation 17 (formerly BGV C1, formerly VBG 70) as well as DIN 56950-2 (formerly DIN 15560)
The highlights at a glance
Payload: 150 kg
All maintenance points can be viewed without tools
Dynamically self-locking gearbox
Working temperatures from -30 ° C to + 150 ° C
Slack rope / rope break detection per load carrying device
Operational and emergency limit switch (top and bottom)
up to 11 m drop
customizable power and data supply
fully compliant with the strictest safety regulations DIN 56950-2 and DUGV V17
mechanical overload adjustment as well as rope breakage and slack rope detection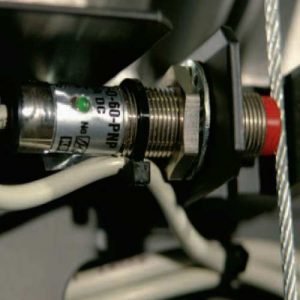 Hoist SC 1000 B Special Edition with AS4-2 as load bar: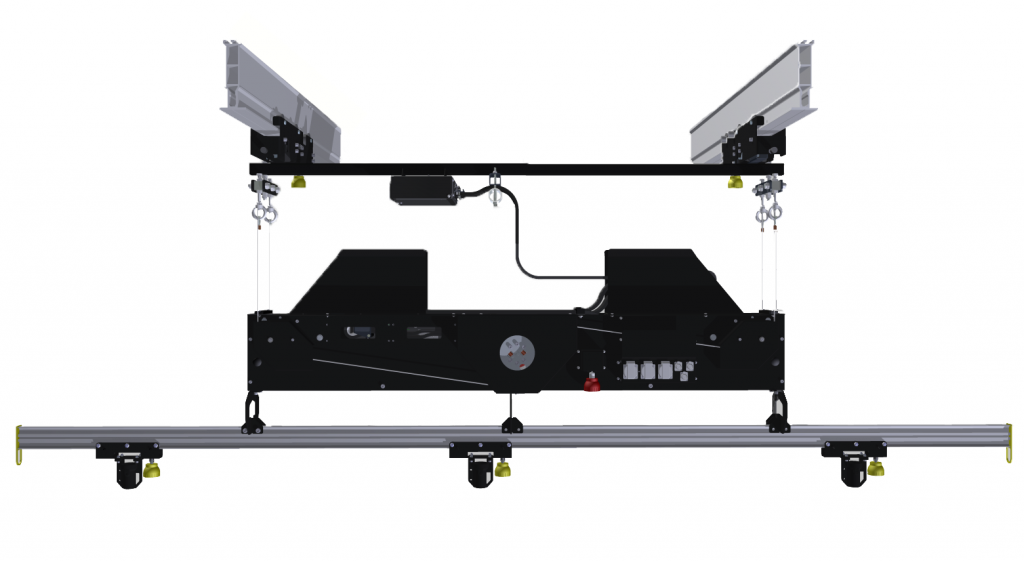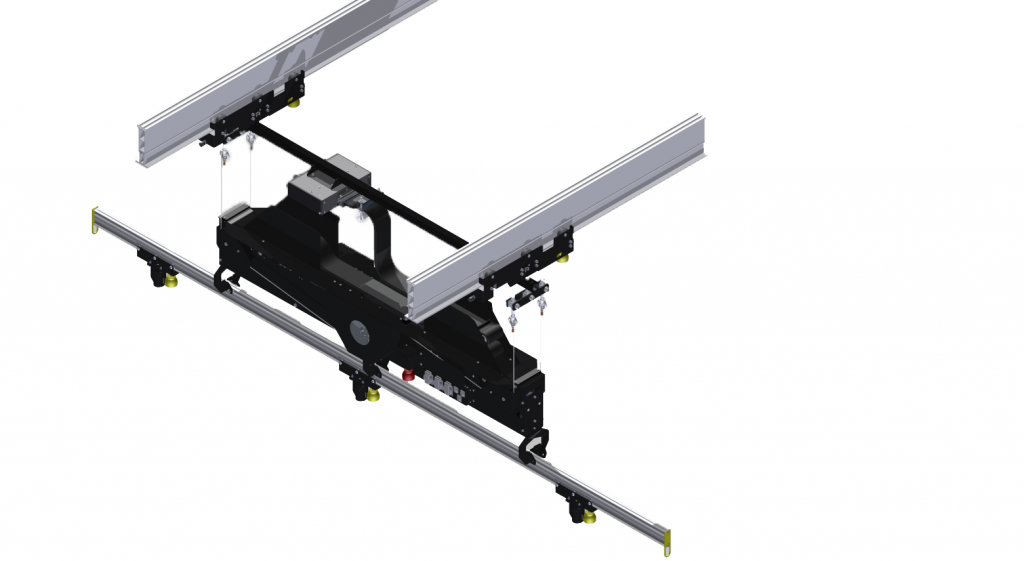 Customer-specific adaptations:
As we manufacture our lifting equipment order-related in our factory, we can react to customer-specific change requests at any time and implement them as required. Here are some of the variable key data of our Studio Hoists:
supply lines and sockets (e.g. Schuko, CEE, Powercon, XLR, etc)
various load bars (length and type)
variable stroke
individual overload settings
customer-specific carrying ropes
carriages for all common running rail systems
individual control concepts
and more
Load bar: 48.0 mm Ø 3000 mm (or by arrangement)
Overall length: 2000 mm (standard)
Excerpt: up to max. 10000 mm
Hub: <>. 135 mm / sec
Motor: 230 / 400V; 50 Hz
Motor protection IP 54
Weight: <> 80 kg
Carrying means: Steel cable d = 5mm
Max. Payload: 100 kg
Pin assignment according to agreement (16 A Schuko / CEE and DMX 512 XLR 5pol)
Statically and dynamically self-locking gearbox
Continuous lubrication from -30 to + 150 °
Slack rope break detection for each suspension system
Overload protection
Operating limit switch up / down
Emergency up / down switch
Load bearing by means of clamps or pipe wagons
We reserve the right to technical modifications.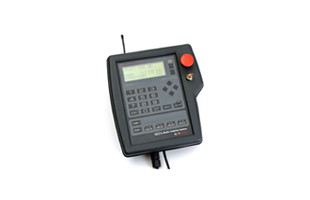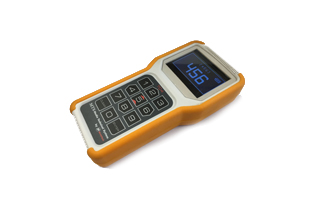 Do you need any help? Just contact our sales team for more information: