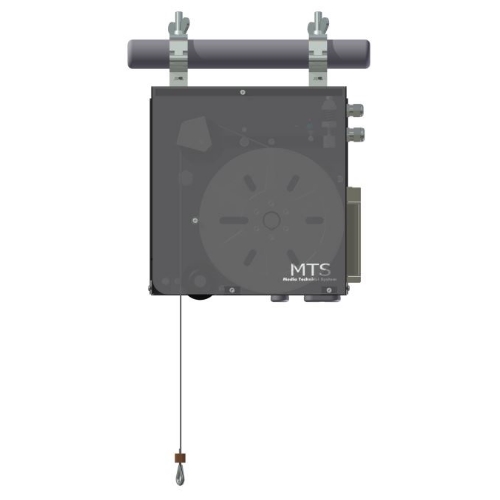 Point train – SPZ 40 B
Item No. 340040
Motorized cable hoist with load capacity of 40 kg
The motorized SPZ 40 B with bobbin winding can lift and lower loads (for example, up to 40 kg). In SPZ 40 B, the MTS reversing control is standard.
The highlights at a glance:
Slack rope detection
Bobbin winding
Actuation e.g. via MTS-Control Panels, DMX or via bell
Carrying capacity up to 40 kg
Technical specifications:
Excerpt: up to 10000 mm
Hub: <>. 135 mm / sec
Motor protection IP 54
Max. Payload: 40 kg
Static and dynamic self-locking gearbox
Slack wire rope break detection
Overload protection
Operating limit switch up / down
Emergency up / down switch
Load hook
Reserve technical changes.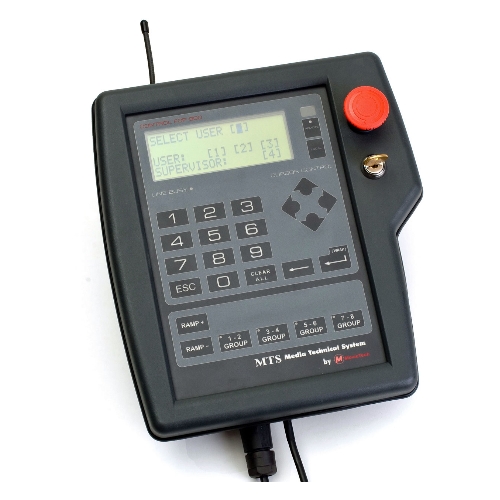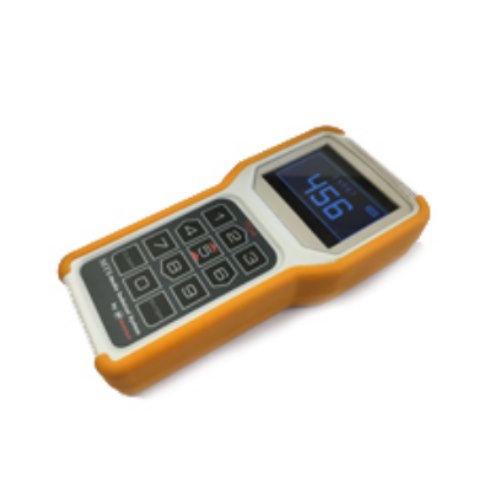 Do you need any help? Just contact our sales team for more information: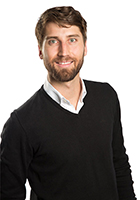 Felix Kastl
Telefon:    +49 – (0)89 – 43 68 91 3
Fax:          +49 – (0)89 – 43 68 91 55
Email:        f.kastl@movietech.de
Vertrieb:
MovieTech, ABC-Products, MTS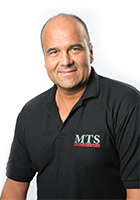 Ralf Merkle
Telefon:    +49 (0) 89 43 68 91 3
Fax:          +49 – (0)89 – 43 68 91 55
Email:         r.merkle@movietech.de
Vertrieb:
MovieTech, ABC-Products, MTS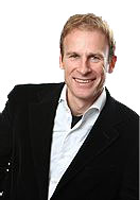 Kenneth Shore
Telefon:    +41-(0) 91-68 30 606
Fax:          +41-(0) 91-68 23 195
Email:        kenneth.shore@tiscali.it
Vertrieb:
MovieTech, ABC-Products, MTS