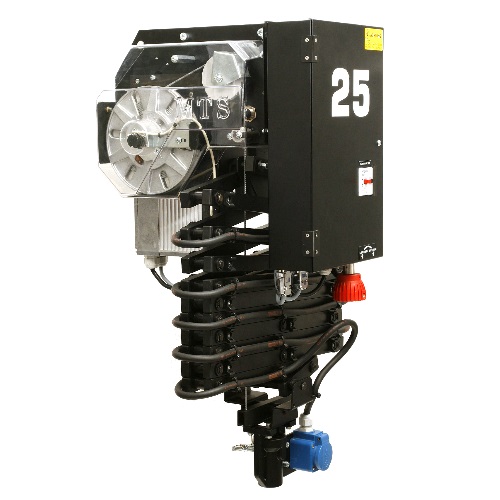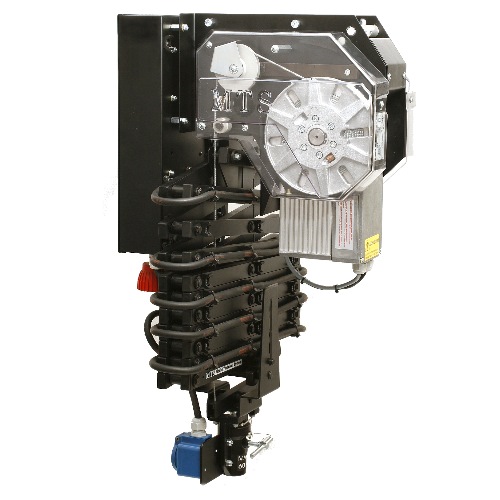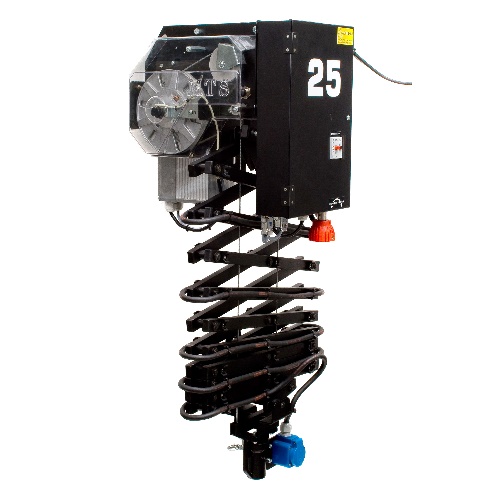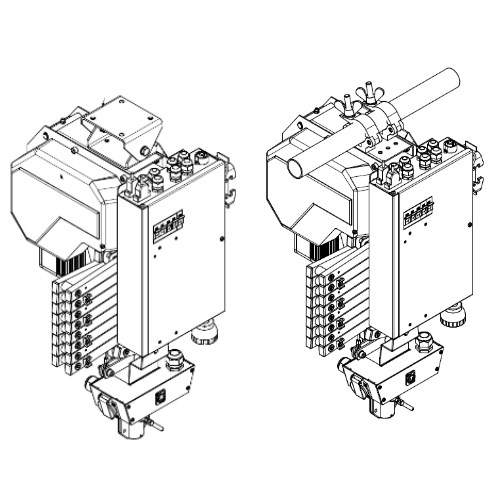 SZE 40-60 B
SZE 40 B – Art.Nr. 314.400 – 4m, 60kg

SZE 50 B – Art.Nr. 314.500 – 5m, 60kg

SZE 60 B – Art.Nr. 314.600 – 6m, 60kg

Motorized pull-pull pantograph with bobbin winding
The motorized pull-pull pantographs with bobbin winding serve the precise positioning of lighting, audio and video devices.
The abbreviation SZE 40-60 B stands for pull-wire pantograph (electric) with pull-out 4000-6000 mm and bobbin winding.
The load capacity of these pantographs is up to 60 kg.
Customized adaptations of the lifting devices can be made at any time.
Through the use of pantographs, each luminaire can be individually controlled. This allows an enormous flexibility in the design of the light. Optionally, the horizontal adjustment can also be carried out motorized.
The MTS pantographs are made of aluminum rectangular profiles with particularly high mechanical strength and precision. In the retracted state, the overall height is minimized. The extension of the pantographs is up to 6m depending on the design. If a larger stroke is required, the use of MTS telescopes or MTS polelights or Hoist systems should be used.
The scissors design of the MTS pantographs ensures maximum stability. Two steel ropes with a diameter of 2.8 mm serve as support. The guides on the upper and lower holders of the scissors ensure precise pull-out and pull-in with minimal torsion and radial play. The large bending radius of the suspension system prevents wear and cable breakage. The current and data feed to the lower end of the pantograph is safely guided outside the scissors area of ​​the aluminum profiles by plastic clips.
The load is measured via a standardized DIN TV sleeve with eyelet for a safety cable. The pantographs can reliably lift and lower loads up to 60kg. Each suspension has a separate rope breakage and overload detection. Operating limit switches for limiting the travel path are integrated at the top and at the bottom. Also the emergency limit switches.
The UP / DOWN movement of the pantographs can be carried out via an integrated bell switch by means of rod control. Alternatively, the lifting devices can also be operated remotely via the various control panels and radio remote control units from the MTS range.
The pantographs from MTS – Media Technical System meet the relevant safety regulations DGUV regulation 17 (formerly BGV C1, formerly VBG 70) as well as DIN 56950-2 (formerly DIN 15560)
Ideal for studios with low to medium ceiling
All warning points can be viewed without tools
Two steel ropes as support means
Rope breakage and slack rope detection per load carrying device
Static and dynamic self-locking gearbox
Control e.g. via MTS-Control Panels, DMX or via bell
Carrying capacity up to 60 kg
General advantages of panthographs
Flexibility through individual height adjustment of each headlight
Low height in retracted condition
Economically
General disadvantages of panthographs
Limited stroke (up to approx. 6000mm)
Excerpt: up to max. 4000/5000/6000 mm
Carrying means: 2 steel cables, 2.8 mm
vHub: approx. 200 mm / sec (according to DIN)
Motor: 3x 230 / 400V; 50 Hz; 0.4 kW
Motor protection: IP 54, thermal overload protection
Weight: approx. 35 kg
Max. Payload: 60 kg
Standard cable: 3x 2.5 mm²
Connection: Schuko (or CEE)
Optional DMX cable – XLR 5pol
Static and dynamic self-locking gearbox
Continuous lubrication from -30 to + 150 °
Slack rope break detection for each suspension system
Overload protection
Operating limit switch up / down
Emergency up / down switch
Load receptacle (bottom): DIN TV sleeve 29 mm
Strap for safety rope
Suspension (top): Connection plate / tube clamp 48mm / trolley
Electrical box / motor control electronics is separate
We reserve the right to technical modifications.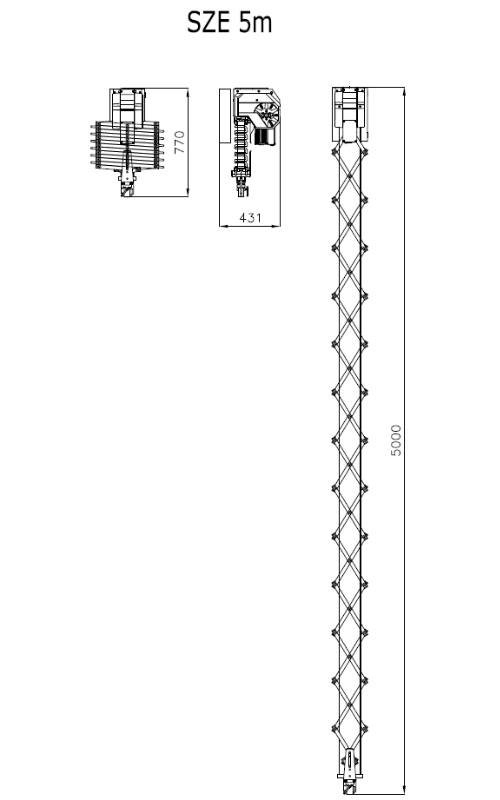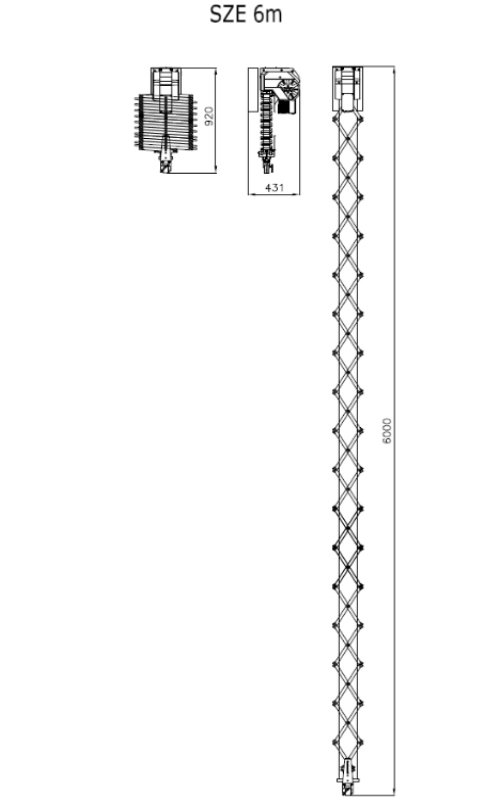 Studios control and device control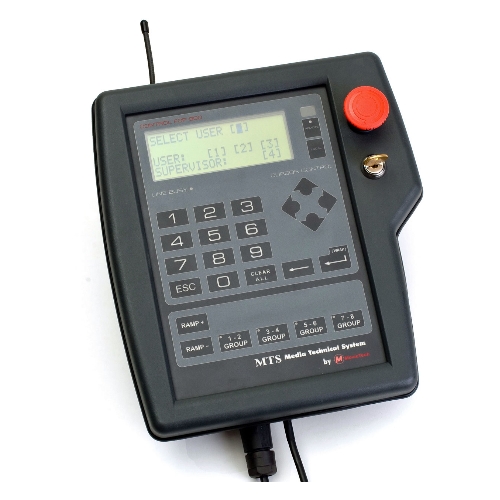 Art.Nr. 350.900 FCP 900 Wandpanel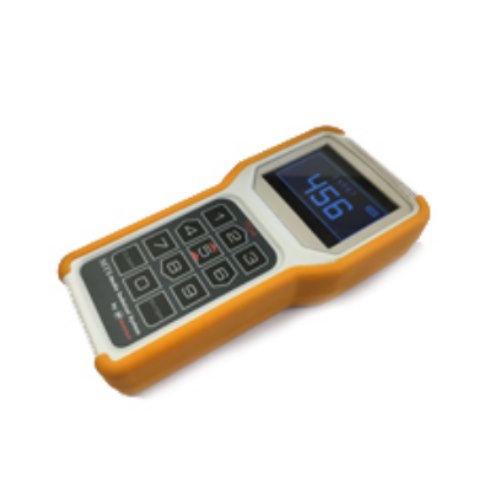 Art.Nr. 350.026 RFS-TC 4 (Infrarot)
Art.Nr. 350.021 RFS-TC4 (Funk/Radio)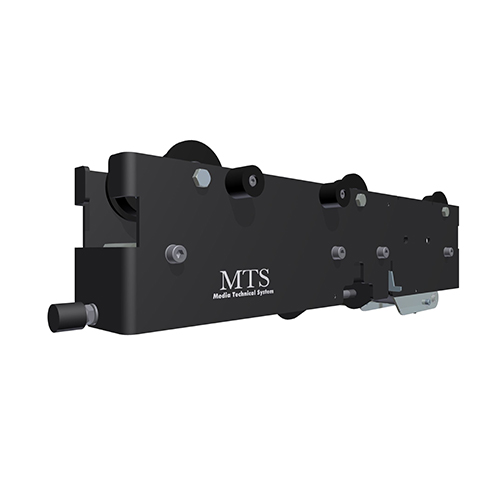 Art.Nr. 315.105 LW-IP 100 Motor
Art.Nr. 315.125 LW-IP 120 Motor
Art.Nr. 315.145 LW-IP 140 Motor
Art.Nr. 315.165 LW-IP 160 Motor
Art.Nr. 315.401 LW-PZ-IP 140 Punktzug Motor
Art.Nr. 315.402 LW-PZ-H 500 Punktzug Motor
Art.Nr. 315.337 LW-LASS2 Motor
Art.Nr. 315.302 LW-LASS3 Motor
Art.Nr. 315.305 LW-LA XXL2 Motor
Do you need any help? Just contact our sales team for more information: